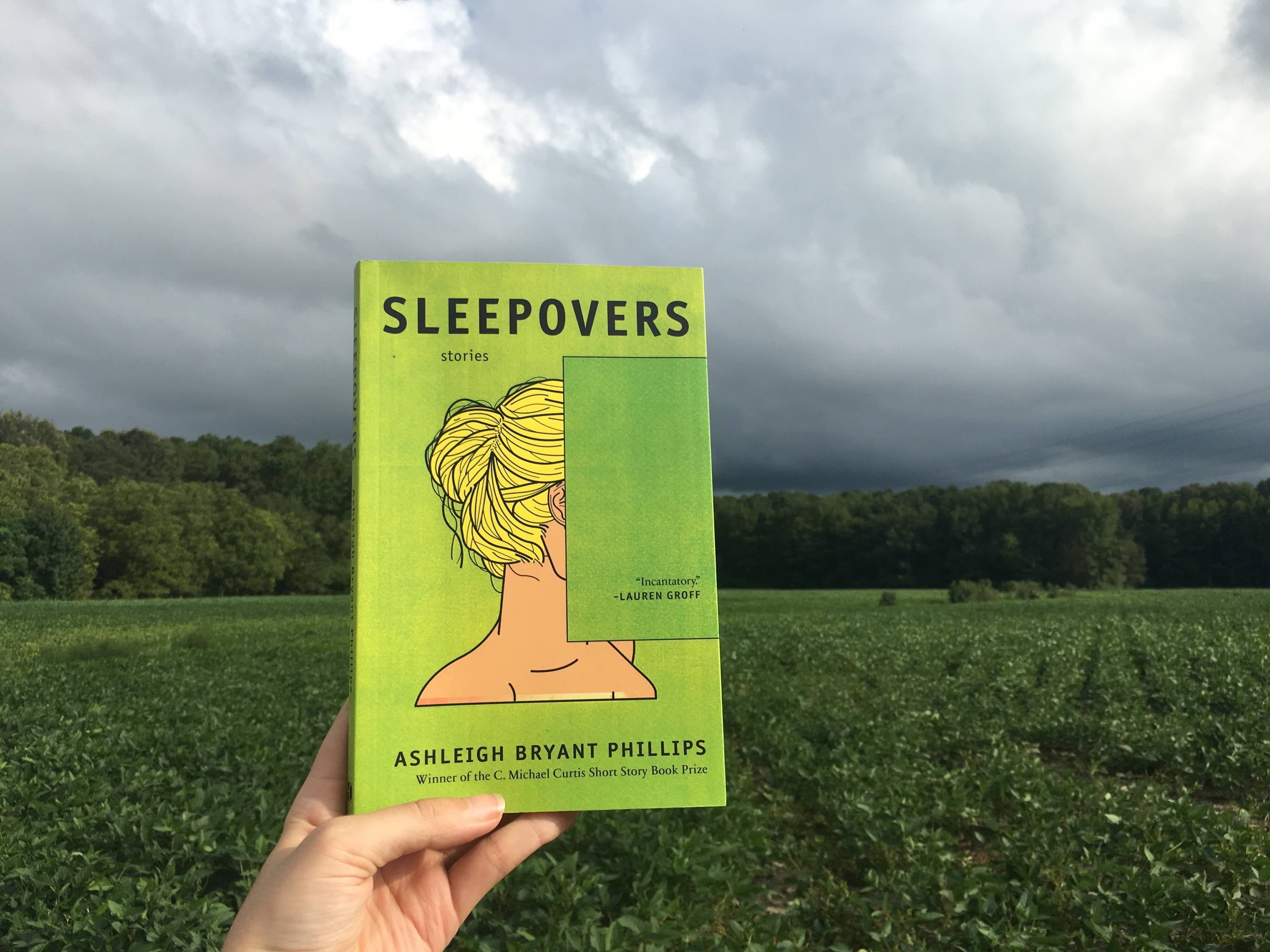 Sleepovers is the
winner
of the 2019 C. Michael Curtis Short Story Book Prize, selected by Lauren Groff.
Longlisted for the 2021 Story Prize.
Staff picked at
The New Yorker
and
The Paris Review
.
Featured in
Poets & Writers
"First Fiction 2020."
Pigiama Party
was translated by Michele Martino and published by Bompiani in 2023.

Fully committed to the truth no matter how dark or difficult or complicated it may be. —Lauren Groff, author of Florida


The literary lovechild of Carson McCullers and John the Baptist. Phillips has intimately given us an entirely new way of seeing traditional life in small-town America. —Rebecca Lee, author of Bobcat and Other Stories


Brimming with dark and romantic details, the sorts of things that only a vigilant witness would note. —Amanda Petrusich, The New Yorker


Like me, I'm sure you will also feel like you're sitting on a porch listening to these stories, knowing they're being told to you out of necessity from an urgent and generous place. —Steven Dunn, author of Water & Power


Phillips is working in Denis Johnson territory, or maybe Howard Finster territory, in these stories, bringing us the news we can sense but never quite see. —Wendy Brenner, author of Phone Calls from the Dead


In Sleepovers, Ashleigh Bryant Phillips gives us a book that's so much more than a story collection. It's a wild place we haven't been to before. And it isn't the South, or rural North Carolina, but a brand new place we can call 'Ashleigh Bryant Phillips.' This book is haunted. —Scott McClanahan, The Sarah Book


Sleepovers is told with the excitement and candor you associate with the word, exploring how community mends the banally mauled among us. —Michael Mungiello, Full Stop


Imagine you are on a trip through the Carolinas. Strangers at bus stations, breakfast counters, roadhouses all tell you stories, some long, some short, some lucid, some loony. This is the experience of reading Ashleigh Bryant Phillips's debut collection, Sleepovers. Narrators confess, reminisce, and gossip with an openness and assumed absolution. —Lauren Kane, The Paris Review


A quietly radical book of short stories. The text feels as if it is vibrating off the page, is being read too you, like some kind of secret transmission. —Nicholas Rys, Heavy Feather Review